Unleashing the Power of Salesforce Knowledge: A Roadmap for Aspiring Salesforce Administrators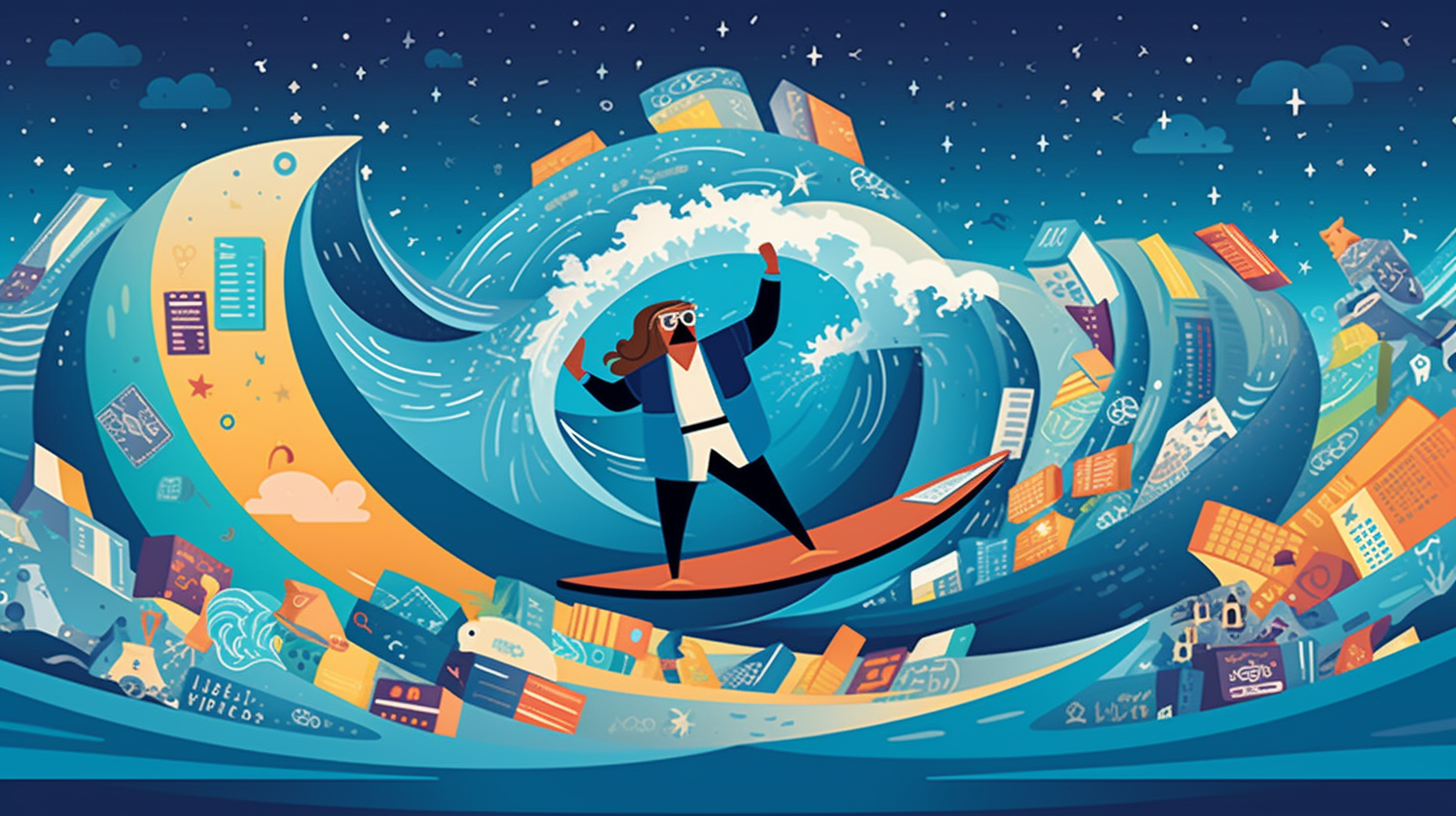 Hey there fellow Salesforce enthusiasts! If you're here, there's a pretty good chance you're eager to dive into the magical realm of Salesforce Knowledge and what it can unlock for you as a Salesforce Administrator. This blog post is your trusty companion, your guiding light and your treasured map, as it navigates you through the warp and weft of Salesforce Knowledge. So, strap in, secure your hats, and prepare yourself to surf the Salesforce Knowledge wave!
The Wizardry of Salesforce Knowledge
Before we plunge headfirst into this sea, we should test the waters a bit, shouldn't we? In all its glory, Salesforce Knowledge essentially serves as a knowledge base for creating, storing, managing and sharing information. Picture a bottomless well that stores all your Salesforce-related wisdom in one place. Now, stop imagining, because that's what Salesforce Knowledge is!
But hey, this isn't just some ordinary storehouse. Nope, it's your one-stop-shop, your ultimate toolkit, your super-powered library that can dramatically boost your service quality, drive productivity up the wall and revamp customer interactions like never before. Let's face it, it's the secret weapon every Salesforce Administrator dreams of wielding.
Capabilities to Write Home About
The capabilities Salesforce Knowledge offers are, in simple words, head-turning. It allows the creation of articles on multiple subjects, helping your team find answers to their most pressing queries in a jiffy. The cherry on top? These tidbits of wisdom, these golden nuggets of information, can be shared across Salesforce communities, social media platforms, customer and partner portals. No matter the question, Salesforce Knowledge has the answer.
There's also the delightful capability of Salesforce Knowledge to maintain multiple versions of an article. Change is inevitable, just like evolution. As your company evolves, so does its knowledge. Salesforce Knowledge evolves with you, ensuring outdated information doesn't lead you down the garden path.
Lastly, we must remember the multilingual support. Salesforce is already familiar with the concept of globalization, which is definitely here for the long haul. With Salesforce Knowledge, you can cater to diverse clients without making a mountain out of a molehill of language barriers.
Fit as a Fiddle for Salesforce Administrator
All these capabilities serve to form a powerful tool for a Salesforce Administrator. Whether it's diving into the world of service cloud, setting up customer and partner portals, or configuring data categories, Salesforce Knowledge tips the scales in your favor. It's like having a friendly genie in a bottle, minus the three-wishes limit.
As an administrator, you become the guardian of this rich knowledge base, enabling your team to harness this information powerhouse. Salesforce Knowledge is like the ace up your sleeve that not only boosts customer service but also propels you towards becoming a Salesforce guru.
Cracking the Code with AlphaPrep
Now, despite how wonderful this all sounds, mastering Salesforce Knowledge isn't a piece of cake. But, don't worry, my friends! AlphaPrep https://alphaprep.net is available to assist you in passing the Salesforce Certified Administrator exam. With an array of study guides, practice exams, detailed explanations about Salesforce Knowledge and a comprehensive syllabus, AlphaPrep is like the North Star guiding you through the rough seas of your journey.
With AlphaPrep, you can wear that learning cap and gain an in-depth understanding of Salesforce Knowledge. This will not only help you ace your exam but also lay down a strong foundation for your Salesforce Administrator journey. When it comes to Salesforce, AlphaPrep is truly the gift that keeps on giving.
In a nutshell, Salesforce Knowledge is your stairway to Salesforce heaven. Dive right in, folks, and explore the world of Salesforce Knowledge to amplify your capabilities as a Salesforce Administrator. Oh, and remember, in the world of Salesforce, you're the superhero and Salesforce Knowledge is your superpower. Now go ahead, and unleash it!