Troubleshooting General Networking Issues: An Overview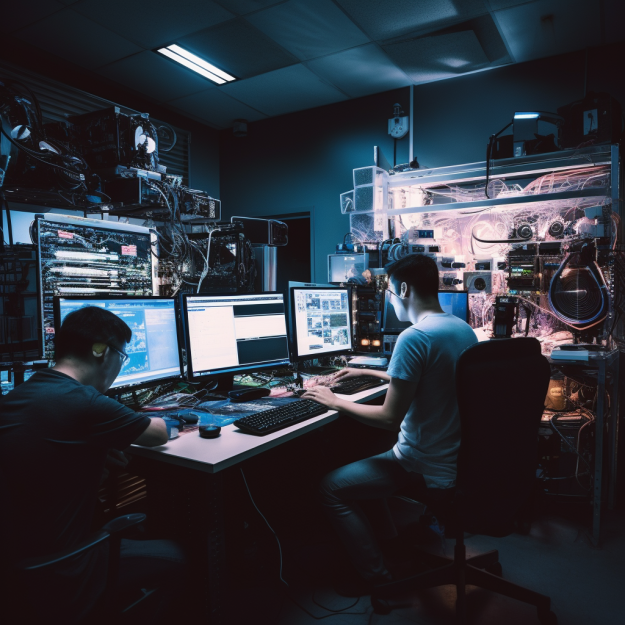 When networking issues impact the productivity of your organization or personal devices, they can be quite frustrating. Building, managing and troubleshooting any wired or wireless network infrastructure with a focus on troubleshooting network issues is a key skill evaluated in the CompTIA Network+ (N10-008) exam. This article presents a comprehensive guide that effectively helps you troubleshoot general networking issues.
Common Networking Issues
Both wired and wireless networks can experience general networking issues caused by a variety of factors. Common networking issues include:
Intermittent connectivity: This issue arises when devices repeatedly connect and disconnect from a network.
Hardware issues include problems with routers, switches, hubs, and other networking hardware.
Software issues include problems with operating systems, drivers, and network management software.
Troubleshooting Network Issues
The right approach can make troubleshooting network issues relatively easier, although it can be daunting. When troubleshooting general networking issues, consider the following helpful steps:
Step 1: Identify the Problem
Identify the problem and its scope of impact to troubleshoot network issues. Effective direction of troubleshooting efforts is possible by accurately identifying the issue. Consider asking yourself the following questions:
Exact problem details should be identified:How long has the issue been occurring? Which devices and applications are affected by the issue? Does the issue affect only one device or multiple devices? Is the issue widespread or affecting only one location?
Step 2: Collect Information
Collect information about the network and the affected devices once you identify the problem. This action facilitates the determination of the issue's root cause.
Gather information using the following tools:
Use commands such as ipconfig, ping, and tracert via command-line interface to gather information about network devices, IP addresses, and network connectivity.
Network monitoring software: Use software such as SolarWinds, PRTG Network Monitor, and ManageEngine OpManager to monitor network devices, traffic, and bandwidth.
To identify errors and other issues that may affect network performance, check event logs on devices.
Step 3: Analyze Information
Analyze the collected information next. Choose the best resolution strategy by determining the issue's cause. Consider the following:
Step 4: Test Solutions
Test possible solutions after analyzing the information. Find the most effective solution promptly to resolve the issue. Consider the following:
Ensure cables and connections are properly connected by checking them.
Verify that network settings on devices are correct.
To resolve problems caused by outdated or corrupt software, update or reinstall drivers and software.
Consider replacing a faulty hardware component.
Step 5: Document the Solution
Document the solution for future reference once you have identified and resolved the issue. Include the following information:
Document the possible cause(s) of the issue and the resolution process.
Statistics on General Networking Issues
Lost productivity, network downtime, and increased IT support costs cost organizations billions of dollars due to general networking issues. Here are some statistics on the impact of general networking issues:
Conclusion
Challenges arise when troubleshooting general networking issues. Following the steps outlined in this article allows you to quickly and effectively identify and resolve issues. Remember to document the solutions for future reference and to minimize the impact of future network issues.