Understanding Core Azure Services: A Deep Dive into The Microsoft Azure Fundamentals AZ-900 Exam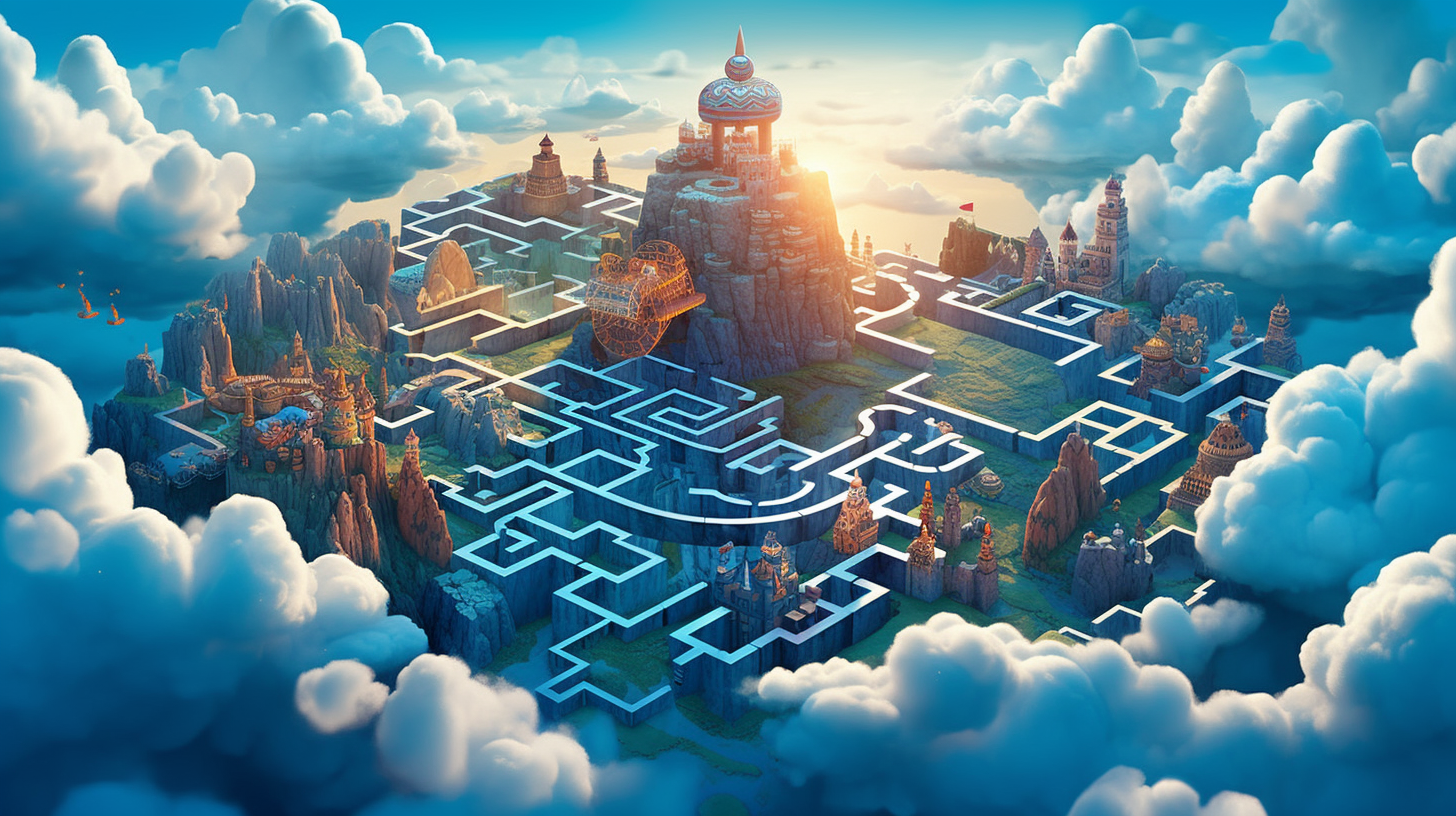 Hello, tech-enthusiast! You, being into the world of cloud computing, would know Microsoft Azure well; it's a top-of-the-line platform. Yes, we can call it a beast. But that exact quality gives it its beauty! So, if you're a pro developer, an IT administrator, or just eager to broaden your tech skills, join me as we plunge headfirst into the core Azure services labyrinth, focusing on the Microsoft Azure Fundamentals AZ-900 exam. Fasten your seatbelts, folks; we're in for a thrilling ride!
Academic Overview of Azure Services
Viewed academically, Azure stands as a behemoth in the cloud services platform, offering a flood of services designed to tackle unique industry-specific challenges. We primarily divide Azure services into four main domains: Compute, Networking, Storage, and Databases. Our Compute domain manages things like virtual machines, containers, and serverless computing. The Networking domain covers virtual networks, load balancers, VPN gateways, etc. The Storage domain refers to services around data storage, such as disk storage, file storage, queue storage, and more, while the Databases domain manages diverse database services such as SQL Database, Cosmos DB, and Database for MySQL amongst other services. Understanding these core domains is essential for anyone preparing for the AZ-900 exam.
A Closer Look at Azure Service Statistics
Now, we're going to plunge directly into the cold, hard statistics. In the cloud services industry, you can't ignore the force that is Microsoft Azure. A report by Synergy Research Group indicates that Azure claimed about 20% of the market share in Q2 2020 and grew annually by 67% in the first quarter of 2021. And boy, aren't these numbers impressive! If that doesn't underline the increasing importance of mastering core Azure services, I don't know what will.
Stirring the pot even further, a report by A Cloud Guru indicates that nearly 73% of Azure-certified participants have witnessed a substantial progression in their careers. From promotions to salary hikes and even transitioning into new roles, Azure certification seems to be the golden ticket in the IT world. So, isn't it high time you jumped onto the Azure bandwagon?
Azure Services and AlphaPrep.net
Now, you must be thinking, all this Azure talk sounds great, but how on earth do you prepare for the AZ-900 exam? My friend, you need not sweat it. It's far from the daunting task it appears to be when you have the right resources. AlphaPrep.net stands as the best place to find those resources, doesn't it? Their customized study plans, practice questions, and detailed course content make studying a breeze, allowing you to ace the AZ-900 exam. Their offerings are like a magic carpet, ready to fly you atop the world of Azure. So, why wait? Grab this golden opportunity to bolster your cloud computing skills with AlphaPrep.net and unlock a world of infinite opportunities!
There you have it, folks! A rough and tumble through the high-tech world of core Azure services and its significance in the Microsoft Azure Fundamentals AZ-900 exam. But remember, every journey starts with a single step. So why not make AlphaPrep.net your stepping stone? Let's embrace the future, one Azure service at a time.